Jerry Werner - Charitable Gift Annuity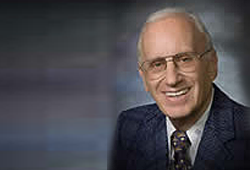 I believe the hospital is one of the most important parts of a community.
As soon as Jerry Werner decided to retire from a career in aerospace at Lockheed Martin, he did little retiring. In fact, since then he's been busier than ever. He has served on boards and committees for several community organizations, including Laguna Woods, the Golden Rain Foundation, and Orange County Waste Management. He was an activist against the El Toro Airport, and campaigned for Laguna Woods' cityhood. He has served on the El Toro Water District Board of Directors and the Finance and Investment Committee for Saddleback Memorial Foundation.

In 1986, Jerry became a member of the Saddleback Memorial Associates - a fundraising support group for the medical center. Since then, he has found other ways to give to the hospital. He has made charitable contributions through gift annuities, appreciated stocks and a recent donation to help the hospital's Blood Donor Center Expansion Project. He believes in the important role Saddleback Memorial Medical Center has for him and his neighbors.

"I guess it's part of my nature to give," Jerry said. "Why not? I'll keep it up as long as I can." When he does have free time, Jerry enjoys taking cruises and tours throughout the world, and he relishes life in Laguna Woods, where he's lived for 28 years.