Sunday September 20, 2020
Finances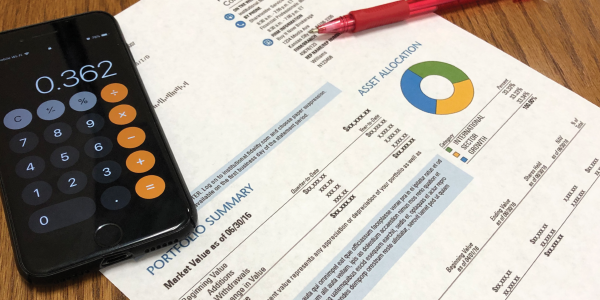 FedEx Earnings Fail to Deliver
FedEx Corp. (FDX) released its first quarter earnings report on Tuesday, September 17. The Memphis-based shipping giant's stock fell more than 10% after the release.

The corporation posted revenue of $17.048 billion for the quarter, down from $17.052 billion at the same time last year. The earnings fell short of analysts' expectations of $17.06 billion.

"Our performance continues to be negatively impacted by a weakening global macro environment driven by increasing trade tensions and policy uncertainty," said FedEx Chairman and CEO Frederick W. Smith. "Despite these challenges, we are positioning FedEx to leverage future growth opportunities as we continue the integration of TNT Express, enhance FedEx Ground residential delivery capabilities and modernize the FedEx Express air fleet and hub operations."

For the first quarter, FedEx reported a net income of $745 million. This is down 11% from $835 million reported at this time last year.

FedEx lowered its earnings guidance for the rest of the year citing a weakening global economy and concerns over trade tensions. Earnings per share is expected to fall between $11.00 and $13.00. Analysts had predicted share estimates closer to $14.70 per share. The company also restated that it will increase rates in January 2020 by almost 5% for regular shipping and 6% for freight shipping.

FedEx Corp. (FDX) shares closed at $148.83, down 13.7% for the week.


General Mills Serves Up Mixed Earnings

General Mills, Inc. (GIS) announced its first quarter earnings on Wednesday, September 18. The Minneapolis, Minnesota-based company reported a drop in net sales, but growth in earnings.

General Mills reported quarterly net sales of $4.00 billion. This is down from $4.09 billion at this time last year.

"We are making clear progress in becoming a nimbler, more consumer-connected General Mills," said General Mills Chairman and CEO Jeff Harmening. He later continued, "On the bottom line, we delivered profit and earnings growth ahead of our expectations while continuing to invest in our brands and capabilities. We remain on track to deliver our fiscal 2020 goals, including accelerating our organic sales growth, maintaining our strong margins, and reducing our leverage."

The packaged-food giant reported net quarterly earnings attributable to General Mills of $520.6 million. This is up from $392.3 million reported in this quarter last year.

The company that began as a flourmill in 1866 now sells over 100 brands, such as Cheerios and Pillsbury, in 100 countries. General Mills recently announced that it is in the process of adapting to the modern market by "pursuing its Consumer First strategy and executing against its global growth framework." Part of this process involves branching out into new areas like pet food. Last year the company acquired Blue Buffalo for $8 billion.

General Mills, Inc. (GIS) shares closed at $54.33, up 1.2% for the week.


Cracker Barrel Reports Earnings

Cracker Barrel Old Country Store Inc. (CBRL) reported quarterly and full year earnings on Tuesday, September 17. The Tennessee-based homestyle family restaurant chain beat earnings and revenue expectations.

The company announced fourth quarter net revenue of $787.1 million, down from revenue of $810.9 million reported at this time last year. Full year revenue came in at $3.07 billion, up from the previous year's total of $3.03 billion.

"In fiscal 2019, our teams drove performance through an increased focus on our menu, the guest experience, and the continued expansion of our off-premise business," said Cracker Barrel President and CEO Sandra B. Cochran. "We ended the fiscal year with a strong quarter, delivering comparable store restaurant sales and traffic growth in the fourth quarter that outperformed the casual dining industry, and I was especially pleased with the results of our Signature Fried Chicken initiative. As we enter our 50th year of 'Pleasing People', we believe our fiscal 2020 business plans will help build on our momentum and support long-term value creation."

Cracker Barrel reported fourth quarter earnings of $65.0 million, up from $61.4 million reported during the same quarter last year. Yearly earnings totaled $223.4 million, down 10% from last year's earnings of $247.6 million.

Cracker Barrel reported comparable store restaurant sales growth of 2.6%. Revenue and sales for fiscal 2018 included an extra week. When adjusting for the impact of that week in the 2019 full-year report, revenue increased 4.6% and comparable store restaurant sales came in 3.8%. The company expects comparable store restaurant sales growth of 1% for the year.

Cracker Barrel Old Country Store Inc. (CBRL) shares ended at $166.12, up 1.6% for the week.

The Dow started the week at 27,010 and closed at 26,935 on 9/20. The S&P 500 started the week at 2,992 and closed at 2,996. The NASDAQ started the week at 8,122 and closed at 8,118.
Yields Fall After Fed Rate Cut, Tick Higher Following Trade Talks
Treasury yields fell this week after the Federal Reserve cut interest rates on Wednesday. The Fed cut the benchmark 25 basis points, but did not signal that another rate cut will be forthcoming later this year.

Seven out of 10 members of the Federal Open Market Committee (FOMC) voted to approve the rate cut on the benchmark overnight lending rate. This brings the target rate to between 1.75% and 2%, down from its previous range of 2% to 2.5%. Many analysts and investors had been expecting a rate cut, and were looking for indications from the Fed as to whether the U.S. can anticipate another cut later this year.

In a statement from its meeting the FOMC stated, "In determining the timing and size of future adjustments to the target range for the federal funds rate, the Committee will assess realized and expected economic conditions relative to its maximum employment objective and its symmetric 2% inflation objective. This assessment will take into account a wide range of information, including measures of labor market conditions, indicators of inflation pressures and inflation expectations, and readings on financial and international developments."

On Friday, yields crept higher as deputies from the U.S. and China continued trade talks. These lower-level discussions are meant to pave the way for bigger negotiations set to take place in October.

Also on Friday the U.S. announced a temporary exemption of over 400 Chinese products that would have been subject to new tariffs. Last week, China cancelled tariff increases on U.S. pork and soybeans. President Trump responded by delaying a tariff hike that would have occurred during China's celebration of the 70th anniversary of the Chinese revolution.

U.S. Commerce Secretary Wilbur Ross noted the reasoning behind the administration's position in the current trade wars. "What we need is to correct the big imbalances, not just the current trade deficit," Ross explained. "It's more complicated than just buying a few more soybeans."

The 10-year Treasury note yield closed at 1.76% on 9/20, while the 30-year Treasury bond yield was 2.20%.
Mortgage Rates Rise
Freddie Mac released its latest Primary Mortgage Market Survey on Thursday, September 19. The report revealed an increase in mortgage rates.

The 30-year fixed rate mortgage rate averaged 3.73%, up from 3.56% last week. At this time last year, the 30-year fixed rate mortgage averaged 4.65%.

This week, the 15-year fixed rate mortgage averaged 3.21%, up from 3.09% last week. Last year at this time, the 15-year fixed rate mortgage averaged 4.11%.

"Despite the rise in mortgage rates, economic data improved this week – particularly housing activity, which gained momentum with a noticeable rise in purchase demand and new construction," said Freddie Mac's Chief Economist Sam Khater. "Homebuyers flocked to lenders with purchase applications, which were up fifteen percent from a year ago and residential construction permits increased twelve percent from a year ago to 1.4 million, the highest level in twelve years. While there was initially a slow response to the overall lower mortgage rate environment this year, it is clear that the housing market is finally improving due to the strong labor market and low mortgage rates."

Based on published national averages, the national average savings rate was 0.73% on 9/20. The one-year CD finished at 1.35%.
Published September 20, 2019
Previous Articles
Vera Bradley Earnings are a Mixed Bag